Princess Cruises: Exclusive 14-Day Alaska Vacation

Princess Cruises Heart of Alaska Southbound Custom Cruisetour Vacation
6 Night Land Tour including:
2-nights Fairbanks
1-night Denali Wilderness Lodge
1-night McKinley Wilderness Lodge
2-nights Anchorage
plus…
7-night Southbound Voyage of the Glaciers Cruise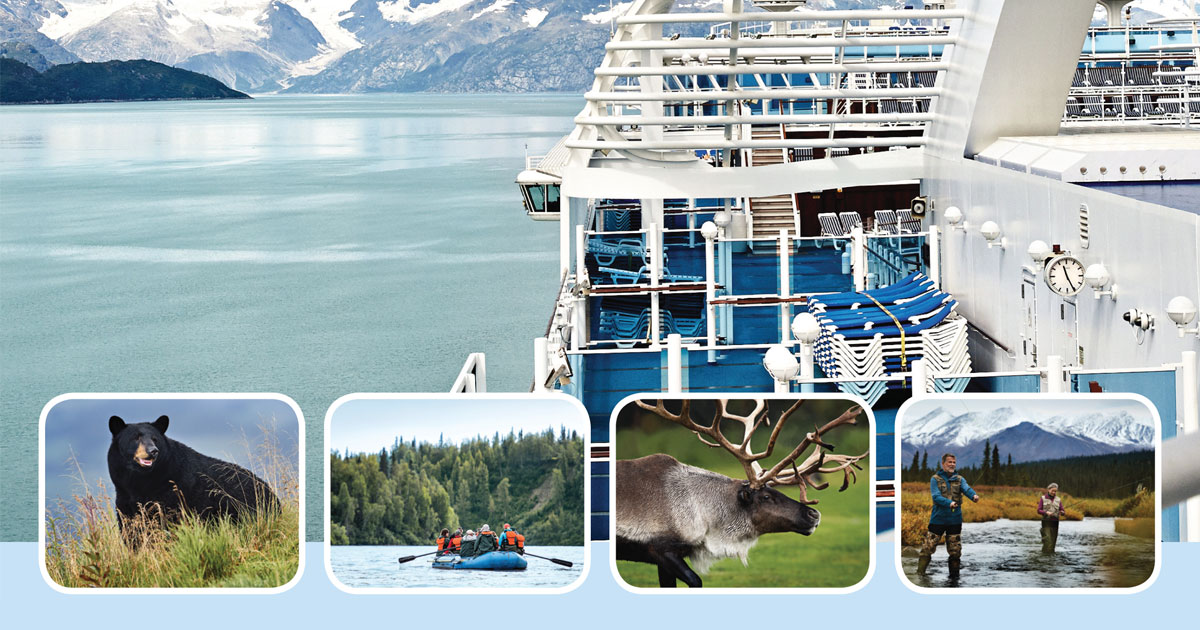 We have partnered with Princess to create our own "Custom Alaska Cruise Tour" engineered specifically and exclusively for clients of BEST CRUISES.
This itinerary is the result of our own multiple Alaska experiences as well as feedback from the thousands of clients we have sent to Alaska.
Experience the "Ultimate Alaska Vacation". Our exclusive itinerary includes a 6-night Princess custom land tour including: 2-nights in Fairbanks with a visit to a working gold mine and an authentic riverboat cruise, 1-night in Denali w/ 6-8 hour wildlife tour of Denali National Park, 1-night at the Mt. McKinley wilderness lodge with spectacular views of Mt. McKinley (weather permitting) and 2-nights in Anchorage with sightseeing and dinners.
All transportation by private Luxury Domed rail and deluxe motorcoach. Many other exclusive x-tras.
Then enjoy a spectacular 7-night southbound "Voyage of the Glaciers" cruise from Whittier, Alaska (Anchorage) including College Fjords, Glacier Bay National Park, Skagway, Juneau, Ketchikan, the inside passage and disembarking in Vancouver.
The "Ultimate" Alaska Cruise-Tour Vacation. Fully escorted by a "BEST CRUISES" Alaskan expert.
A visit to Alaska may be an once-in a-lifetime experience and we feel our 14-day "Heart of Alaska Cruise-Tour" is the best value in the travel industry today.
---
JOIN US ONLINE FOR THE 2024 ALASKA CRUISEFEST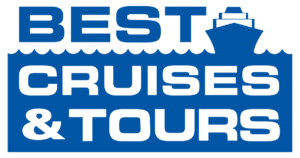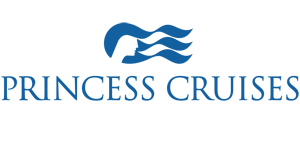 Hosted by Best Cruises & Tours and Princess Cruises.
When it comes to Alaska travel, we know that the sheer number of choices can sometimes be overwhelming. We are here to help you make the most of those choices to create a one-of-a-kind vacation designed around your dreams.
Join Jeff Sturman, Owner of Best Cruises & Tours, and get the information you need to choose the Alaska vacation that is best for you. Jeff is a certified Alaska Expert with the Alaska State Tourism Association (ATIA) and has been to Alaska over 35 times guiding tours and escorting groups over the last 20+ years.
Special amenities and discounted rates will be available to webinar attendees.
Registration is limited – Sign up now
Register below or call to register by phone 1-800-576-2378.
When: June 6th 2023 11:00 AM Eastern Time (US and Canada)
Click here to register for the 11:00 AM webinar
When: June 6th 2023 7:00PM Eastern Time (US and Canada)
Click here to register for the 7:00 PM webinar
Thank you for your interest.
We hope you will join us for this fun and informative webinar.
---
2023 FULLY ESCORTED
SAPPHIRE PRINCESS® / MAJESTIC PRINCESS®
| Category | June 01 – June 14 | July 09 – July 22 | Aug 10 – Aug 23 |
| --- | --- | --- | --- |
| Minisuite* | $3599 | $4309 | $3999 |
| Balcony* | $3299 | $3849 | $3649 |
| Oceanview* | $3099 | N/A | $3349 |
| Interior* | $2499 | $2799 | $2549 |
| TAXES/FEES/TRANSFERS* | $750 | $750 | $750 |
| | Sapphire Princess | Majestic Princess | Sapphire Princess |
2024 FULLY ESCORTED
SAPPHIRE PRINCESS® / ROYAL PRINCESS®
| Category | May 26 - June 08 | June 30 – July 13 | Aug 04 – Aug 17 |
| --- | --- | --- | --- |
| Minisuite* | $3449 | $3999 | $3949 |
| Balcony* | $3049 | $3599 | $3499 |
| Oceanview* | $2949 | N/A | $3249 |
| Interior* | $2299 | $2499 | $2349 |
| TAXES/FEES/TRANSFERS* | $750 | $750 | $750 |
| | Sapphire Princess | Royal Princess | Sapphire Princess |
Day 1
Transfer from Fairbanks Airport to Hotel
Night 1
Fairbanks Princess Lodge
Day 2
Complimentary Buffet Breakfast
AM Gold Camp Sightseeing Tour
Lunch at Riverboat Landing
PM Riverboat Discovery Tour
Complimentary Dinner at Fairbanks Princess Lodge
Night 2
Fairbanks Princess Lodge
Day 3
Complimentary Tour Breakfast
Coach from Fairbanks to Denali
Afternoon at Leisure in Denali
Complimentary Dinner at Denali Princess Lodge
Night 3
Denali Princess Lodge
Day 4
AM Tundra Wildlife Search (6 – 8 hours)
PM Motorcoach from Denali Princess Lodge to McKinley Princess Lodge
Complimentary Dinner at McKinley Princess Lodge
Night 4
McKinley Wilderness Lodge
Day 5
AM at leisure
PM Motorcoach from McKinley Princess Lodge To Talkeetna Rail Station
Midnight Sun Deluxe Rail from Talkeetna to Anchorage
Transfer from rail station to hotel
Complimentary Dinner in Anchorage
Nights 5 & 6
Anchorage Hotel 2 nights
Day 6
Visit to the Alaska Native Heritage Museum
Half-day at leisure for optional activities
Complimentary Dinner in Anchorage at Glacier Brewhouse
Day 7
Motorcoach Sightseeing from Anchorage to Whittier
Embark ship in Whittier
Ship departs Whittier 8:30 pm
Day 8
HUBBARD GLACIER (glacier cruising) Afternoon Cruising
Visit the longest tidewater glacier in Alaska with an open calving face over 6-miles long.
Day 9
GLACIER BAY (glacier cruising) Full Day
Cruise through this spectacular National Park and enjoy the sights of imposing glaciers and abundant wildlife.
U.S. Park Rangers will be onboard.
Day 10
SKAGWAY (port of call) Full Day
Retains the flavor of the Gold Rush days and features one of the oldest narrow-gauge railroads in existence.
Day 11
JUNEAU (port of call) Full Day
Alaska's Capital city was once part of Alaska's Gold Rush.
Enjoy optional visits to monumental Mendenhall Glacier, the largest glacier accessible by road.
Day 12
KECHIKAN (port of call) Full Day
Alaska's first city known as the "Salmon Capital of the World". Optional visits to Saxman Native Village and discover its vibrant Tlingit Indian culture and spectacular totem poles.
Day 13
INSIDE PASSAGE (cruising)
The best opportunity to see killer whales.
Day 14
VANCOUVER Disembark AM
Transfer to Airport
---
R/T Air: All gateways available. Pricing on request.
For more information or to book this package call
1-800-576-2378
---
*All prices are per person based on double occupancy. Single occupancy and 3rd and 4th passenger rates in stateroom available on request. Prices are for most reasonable staterooms per category. Please be aware that gvt fees and fuel surcharges are subject to change and revision by the cruise line/airlines at any time prior to sailing. This offer is capacity controlled and may be discontinued at any time. 022520