About Alaska
The majestic beauty of Alaska makes our 49th state America's last true frontier. Both breathtaking and immense, it's over twice as big as the state of Texas, three times the size of California, and 12 times the size of New York.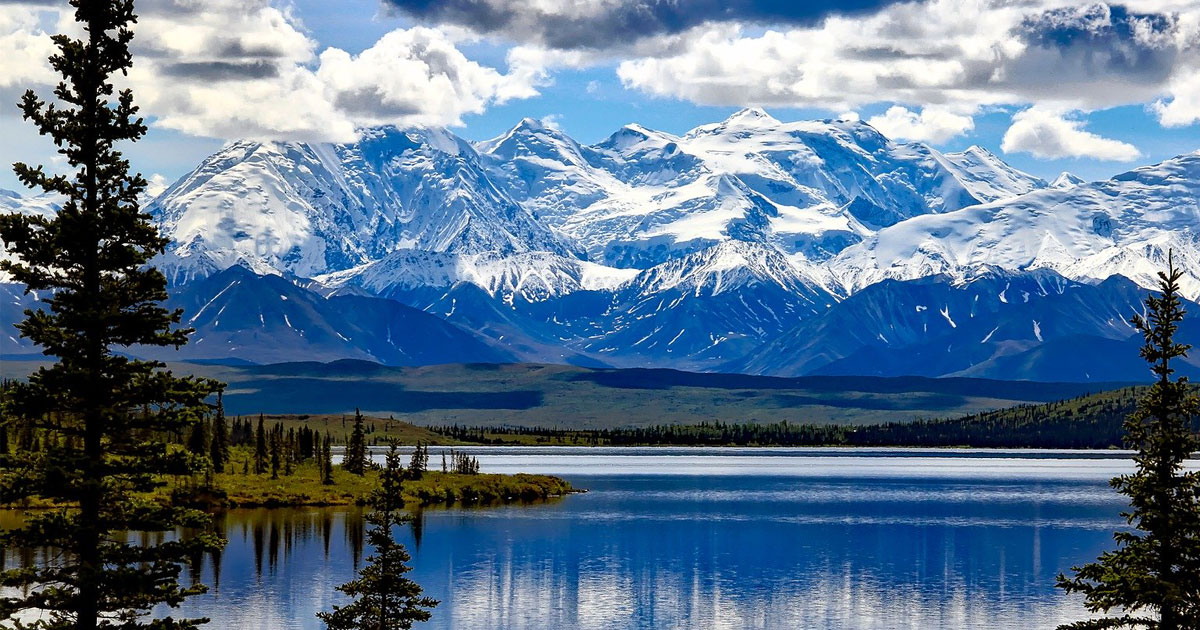 Spanning 1,400 miles north to south and 2,300 miles east to west, nowhere else in our country is there such a wealth of untouched land. Whether you're standing atop one of its snow-capped mountains, or gliding along the arctic waters, the preserved beauty of Alaska is simply otherworldly.
Alaska's unfettered wilderness is teeming with spectacular wildlife like bear, bald eagles, moose, and caribou. It has everything from ice age glaciers to boundless forests that are just begging to be explored. At 663,300 square miles, Alaska has more wilderness than all the other 49 states combined.

Still not convinced there's enough to see in Alaska? How about:
129,000,000 acres of forest
3,000,000 lakes
100,000 glaciers
3,000 rivers
What about the highest mountain in North America? That's in Alaska, too. Standing tall at 20,320 feet, Denali (formerly known as Mt. McKinley) resides in Denali National Park which covers over 6 million acres.
A visit to Alaska is more than a vacation. It may change you forever. The people, the places, the beauty – it's like nothing else on earth.